MINIMIZED DELIVERY PROBLEMS
We know all your dilemmas in sending balik-bayan boxes to your loved ones, worry no more, because with us those problems will not have the chance to get along our way!

AFFORDABLE
Our service is cheaper than other companies. With you choosing us you can maximize your expenditures and save more.

PACKAGE TRACKING
In here you can track your package current and past locations with its corresponding time and date. This will help you know the status of your delivery.

HIGHLY-SECURED WAREHOUSE
Delivering your packages with outmost care. With our secured operating procedure, your balikbayan boxes will reach its final destination safe and intact.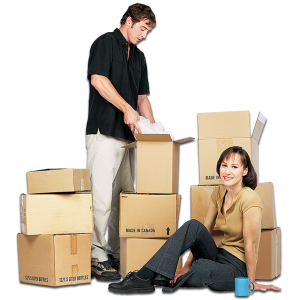 ABOUT
FILCARGO Express is a sister company and the official courier of GOTINDAHAN, the first online grocery store in Dipolog City, and FILDRUG Pharmacy & Convenience Store, an online and physical store.
It is owned by NEWMEDIA Internet Exchange Corporation, a premier and a certified I.T Solution Company based in Chicago Illinois, serving several clients worldwide.
Since FILCARGO Express is owned by a software development company, we use our own developed cargo tracking system that is also used by our other clients, Forwarding and Consolidator Company in U.S.A. particularly in Illinois.
We have no access to balikbayan boxes from outside the country; we serve as the consignee or the last-agent to deliver balikbayan boxes to its final destination.
As of now, we handle packages all over the Philippines. We have our own offices in Manila, Cebu and Dipolog City. We deliver your boxes thru our own team and some are thru agents.
Our Mission
We commit to provide affordable, fast, and reliable door-to- door delivery services and undertake relevant process and system of storing, handling, and delivering balik-bayan packages with aide of innovative technology.
Our Vision
FILCARGO Express envisioned itself as one of the leading delivery service provider in the country with a world-class and excellent delivery services through non-stop improvements.
Available and Dependable
We are available from Monday to Friday, thru 9AM to 6AM. Or you can leave a message to us and we will get back to you as soon as we can.
Proficient Staff
We have a professional, competent, dedicated, committed and friendly team that enables us in serving the clients efficiently.
Highly Secured Warehouse
Our warehouse is installed with multiple networks of surveillance cameras and monitored by our staff 24/7.
Direct Communication
FilCargo has a call center company that can attend to the needs of our clients in terms of updates. Our call center can accept and make calls to any kind of phones- local or international. Canada and USA customers can call directly to our call center department for updates, which is open 24 hours a day and five days a week from Mondays till Fridays.
Trustworthy Deliverymen
Our official deliverymen are the only authorized person to deliver your balikbayan boxes to its respective destination. We assure that our deliverymen have undergone background check. FilCargo Company will provide them identification card to wear in time of duty-hours to avoid client's suspicion.
Systematic Software Monitoring
Monitoring the movement of every balik-bayan boxes is made easy. Our own developed online tracking software with an efficient barcode system enables us and our Philippine Forwarding clients track down the location and whereabouts of your packages.
Good Working Relationship
Serving our clients is our company's purpose; we understand the needs of our clients and to build a good relationship towards them, we aim to perform our duties with enthusiasm.
Saves Time
Because FilCargo uses its own software in tracking and monitoring the whereabouts and status of your package, we are able to perform our services efficiently, effectively and time-consciously.
Reliable Service
We use our web based software and tracking system. We will update the clients with the signed proof of delivery, picture of the person who received the box, and a copy of their ID, which they can access on the secure online portal.
MANILA BRANCH
Km.16, RSTI Comp., Alabang-Zapote Rd., Pamplona Uno, Las Pinas
CEBU BRANCH
L&B Apt., Unit 1, Sudtunggan Rd., Caimitohan, Basak, Lapu-Lapu
DIPOLOG BRANCH
054 1st flr. Bael Bldg., A. Bonifacio St., Biasong, Dipolog City
WORKING DAYS/HOURS
Monday - Friday 8:00 AM to 5:00 PM
EMAIL ADDRESS
info@filcargoex.com
US NUMBERS
Jennifer US line - 224-850-4649 -
Lirio US line - 224-319-0941
Jessa US line - 217-824-1559
LOCAL NUMBERS
Manila PLDT: (+63)2-8374-9069
Manila CSR - 0909-279-8674
Manila Jennifer - 0928-436-8401

---
Cebu Globe - (+63)32-495-1037
Cebu Jessa - 0917-148-2486
---
Dipolog Telephone: (+63)65-908-3298
Dipolog CSR - 0985-600-2342
Dipolog CSR - 0926-405-8594
CUSTOMER SERVICE
1-866-358-1036
---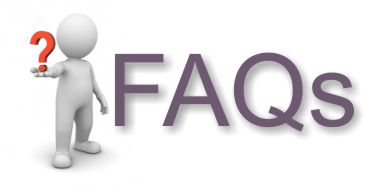 What is FilCargo Express?
FilCargo is a sister company and the official courier of GoTindahan, the first online grocery store in Dipolog City, and FilDrug Pharmacy & Convenience Store, an online and physical store.We are a delivery and forwarding company which offers a complete door-to-door package to our clients (Philippine Forwarding Agencies).
What are the services you offer?
Fil Cargo offers you door-to-door delivery, trucking, warehousing, customer services and online tracking services.
Are my balikbayan boxes insured?
Yes! Our company insures your packages for any possible damages. But to avoid nondelivery of balikbayan boxes, package pilferage, overcharging and damaged cargo, our company follows a secured operating procedure.
What is a Balikbayan Software Monitoring?
Balikbayan Software Monitoring enables its users pinpoint the location and the whereabouts of each package through the use of barcode system, and the estimated time before the delivery.
How can I assure the safety arrival of my balikbayan boxes?
At the delivery of your packages, we take pictures of the receiver and his identification card for documentation; we also let the receiver sign a delivery receipt. All these files will be uploaded immediately to our website and online monitoring system.
Can I call directly to your office for updates?
Yes! For our customers outside Philippines, you may call us at Toll free numbers and\or reach is at our local numbers.

Please check the "Contact Us" page by clicking on this link http://filcargoex.com/contact-us/ for further info.
Do you also deliver packages in Luzon areas?
Definitely yes! Through the hardwork of our team, our business grew. We now have our own office in Manila, Cebu and Dipolog covering the delivery in Luzon, Visayas and Mindanao.
What items that should not be sent through balikbayan boxes?
According to Department of Trade and Industry, the following items are not allowed to be included in the box:
Currencies, checks, money orders, and traveler's checks
Jewelries
Firearms, ammunitions, and explosives
Prohibited drugs and other substances
Pornographic materials, gambling cards, and toy guns
Pirated products i.e, dvd, cd, tapes, etc